Classic Button Down Collar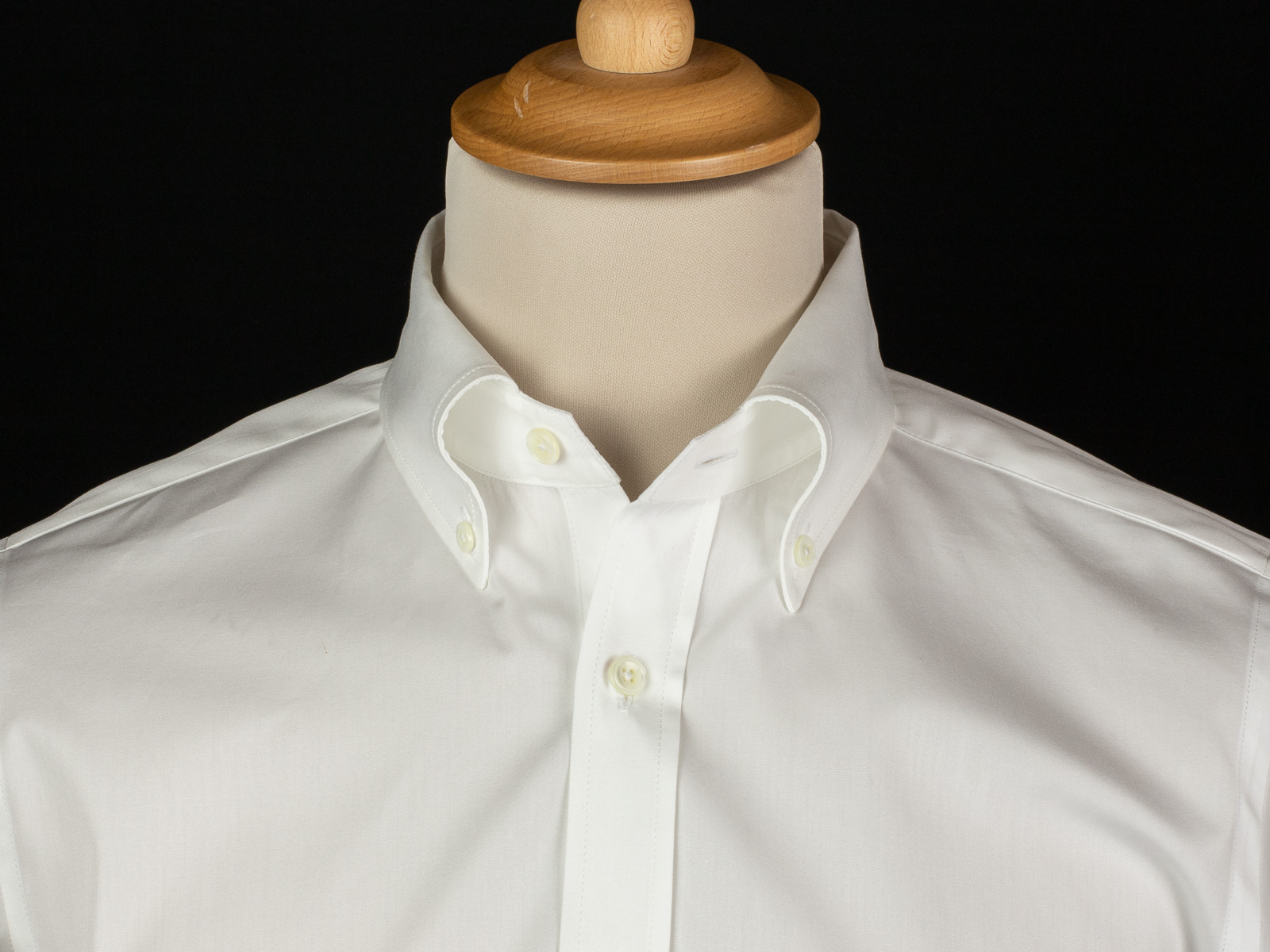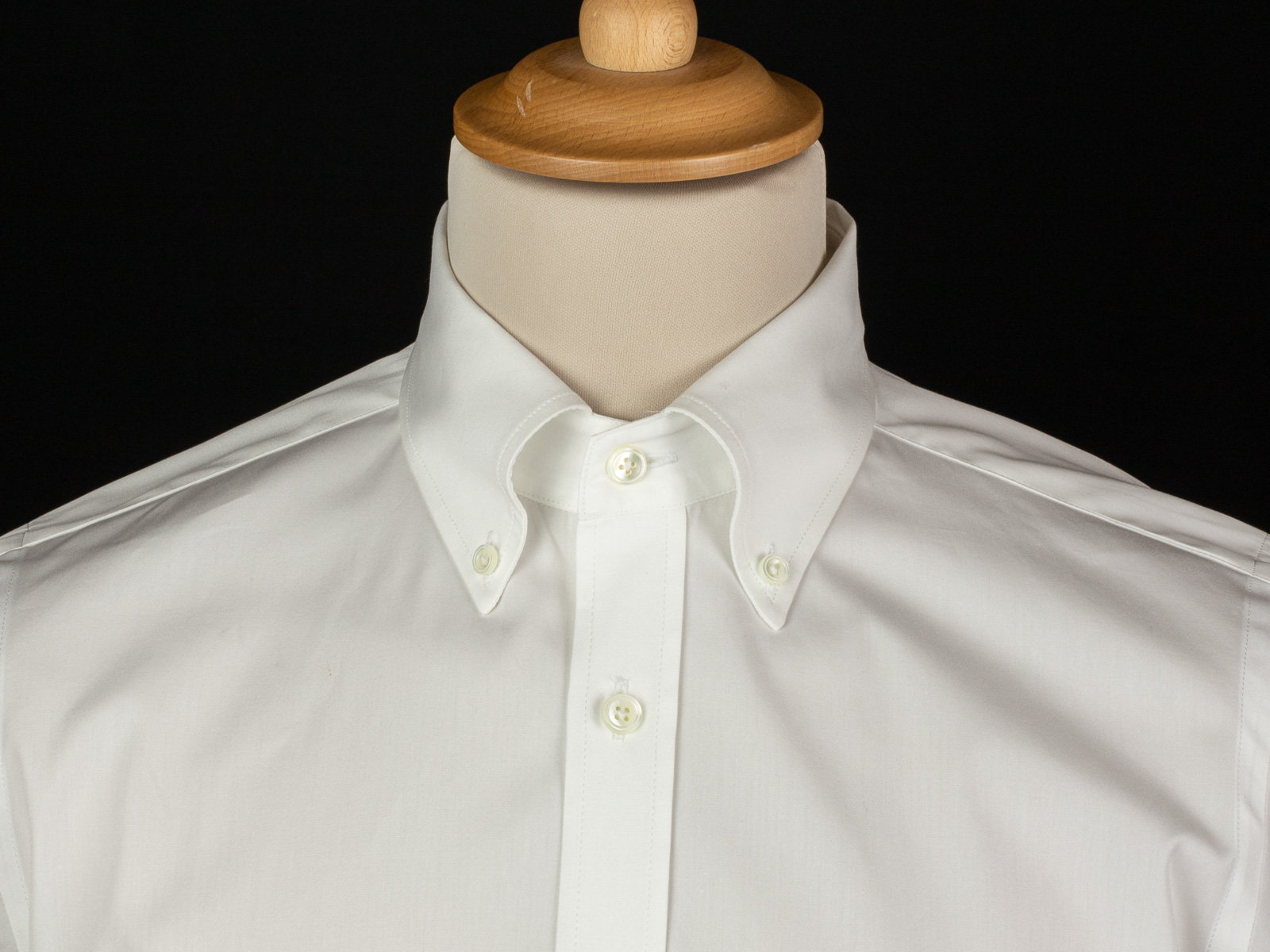 Classic Button Down Collar
Collar Description:
The classic button down is a collar with a rich heritage, and has been extremely popular for over 100 years. The small buttons were originally added to the collar by British polo players to stop their collars flapping in the wind, before being embraced as a style by Ivy League students in the 1920s and 30s.
We've mirrored one of the original designs with widely spaced collar buttons and a soft interlining combining to create a classic collar roll for this button down collar.
Its soft style give it a natural casual style, but the collar's proportions mean it will also match very well if worn with a jacket and tie.
Collar Specification:
Collar Point Length: 9.0 cm
Collar Spread: 8.5 cm
Collar Band Height (Front): 3.0 cm
Collar Band Height (Rear): 3.7 cm
Additional Notes:
Recommend soft fused interlining (default)