Club Collar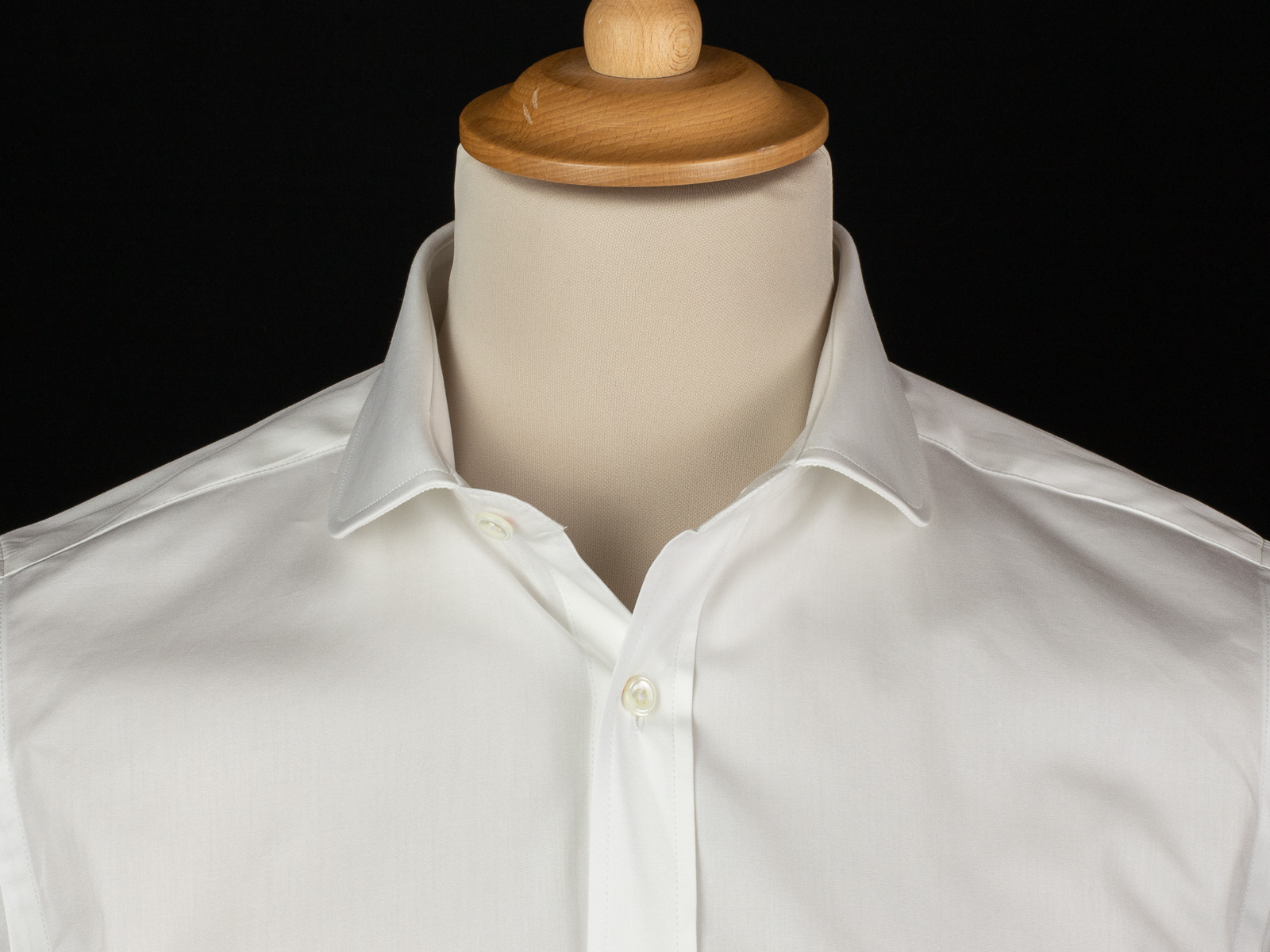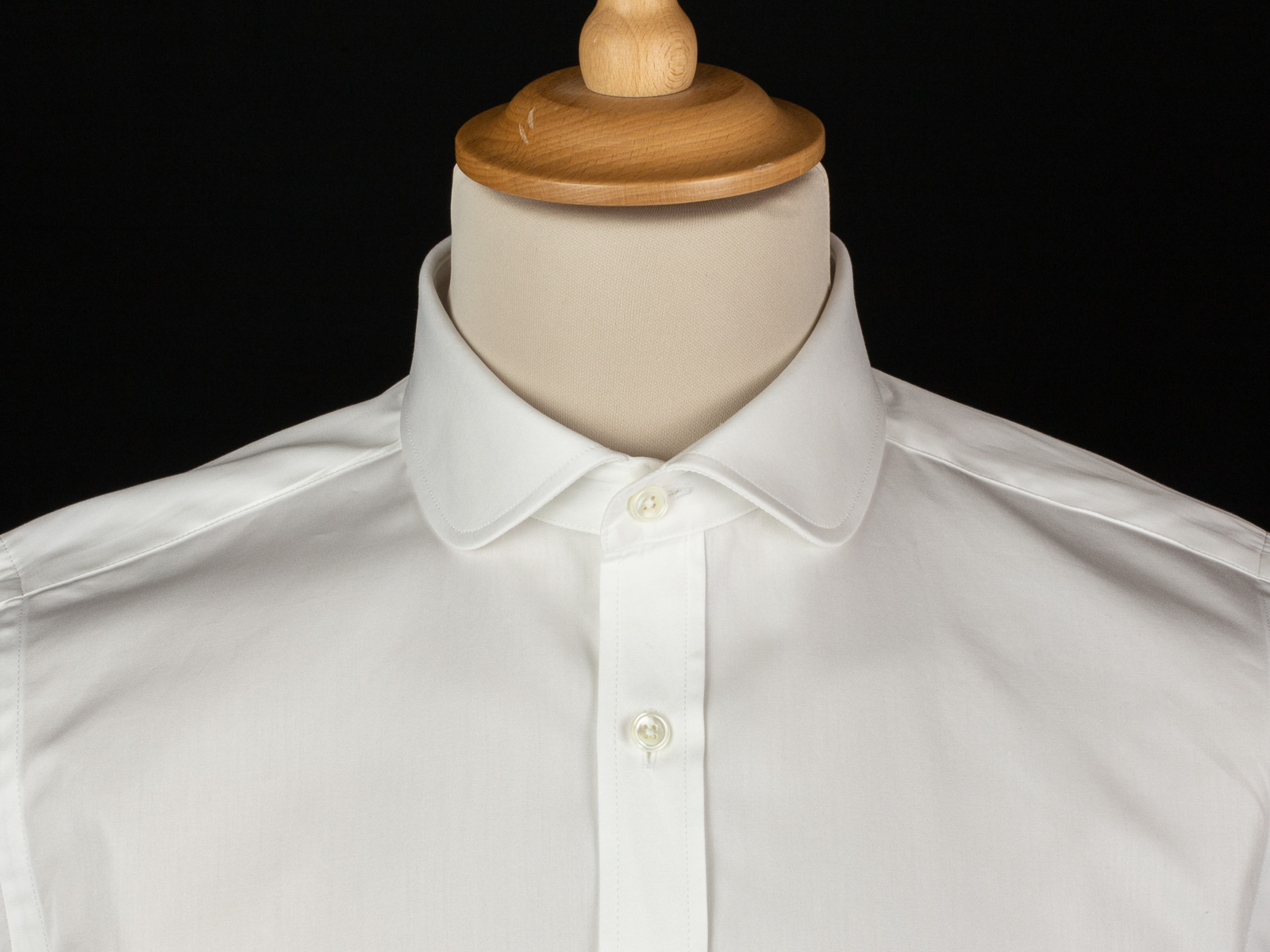 Collar Description:
The club collar has a vintage appeal, made more popular recently by the screen characters of Tommy Shelby in Peaky Blinders and Roger Stirling in Mad Men. Both men are slightly maverick characters, and so it is with the collar, originally devised to help Eton boys look a little bit different.
The collar is relatively small with 6.5cm point length similar to the small spread, and looks good buttoned up with a tie, but it has also seen a style revival recently buttoned up without a tie.
It is a nice alternative for those that want to break a bit with convention. Suited best to single colour shirts or narrow stripes.
Collar Specification:
Collar Point Length: 6.5 cm
Collar Spread: 11.0 cm
Collar Band Height (Front): 2.9 cm
Collar Band Height (Rear): 3.3 cm
Additional Notes:
Sewn-in collar stays
Recommend medium fused interlining (default)