Full Cutaway Collar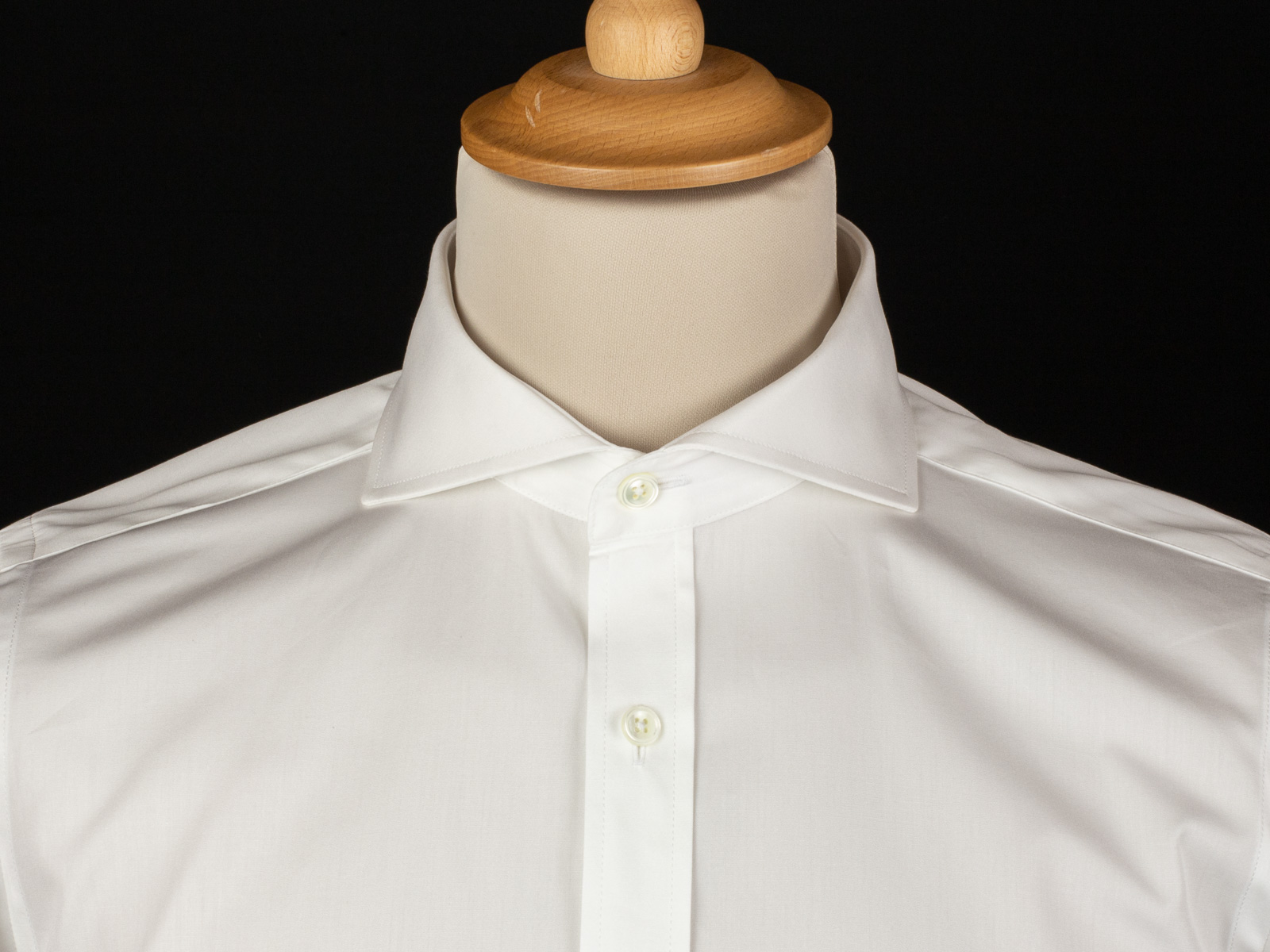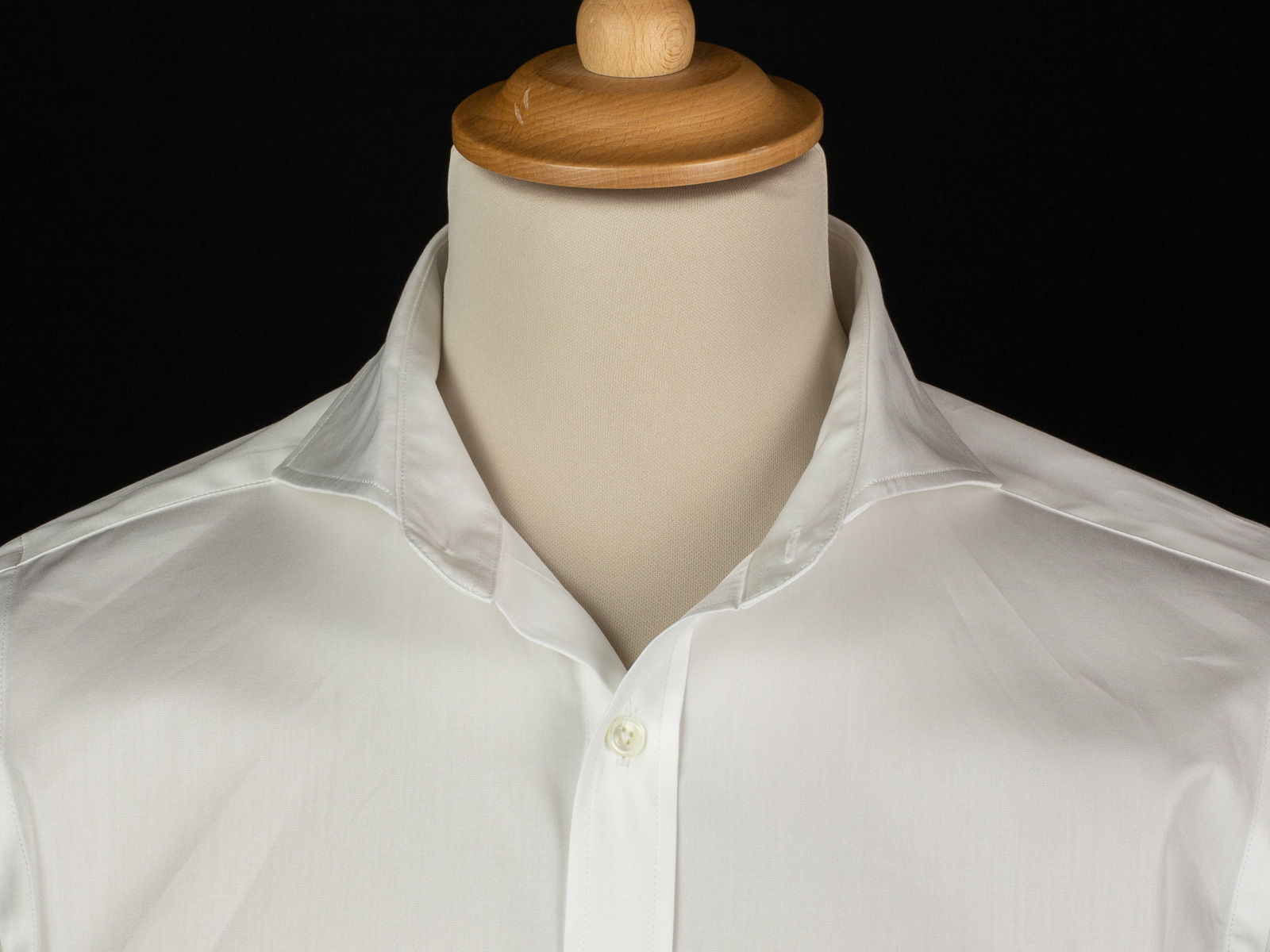 Collar Description:
A cutaway collar has collar points that are set widely apart and point outwards instead of down. It is a contemporary choice that looks great open-neck without a tie, and rakish with a tie.
If being worn with a tie then this collar is most often worn one of the larger knots such as the half windsor or the windsor knot. Smaller knots such as the four-in-hand (seen here) can also be used, but create a more fashion forward look as the neck of the tie is visible along the collar band.
This collar is normally made with a medium fused interlining, but also works well with a softer interlining (see bottom picture) for a softer collar.
Collar Specification:
Collar Point Length: 9.4 cm
Collar Spread: 18.0 cm
Collar Band Height (Front): 3.0 cm
Collar Band Height (Rear): 3.5 cm
Additional Notes:
Comes with removable collar stays
Recommend medium fused (default) or soft fused interlining