Medium Point Collar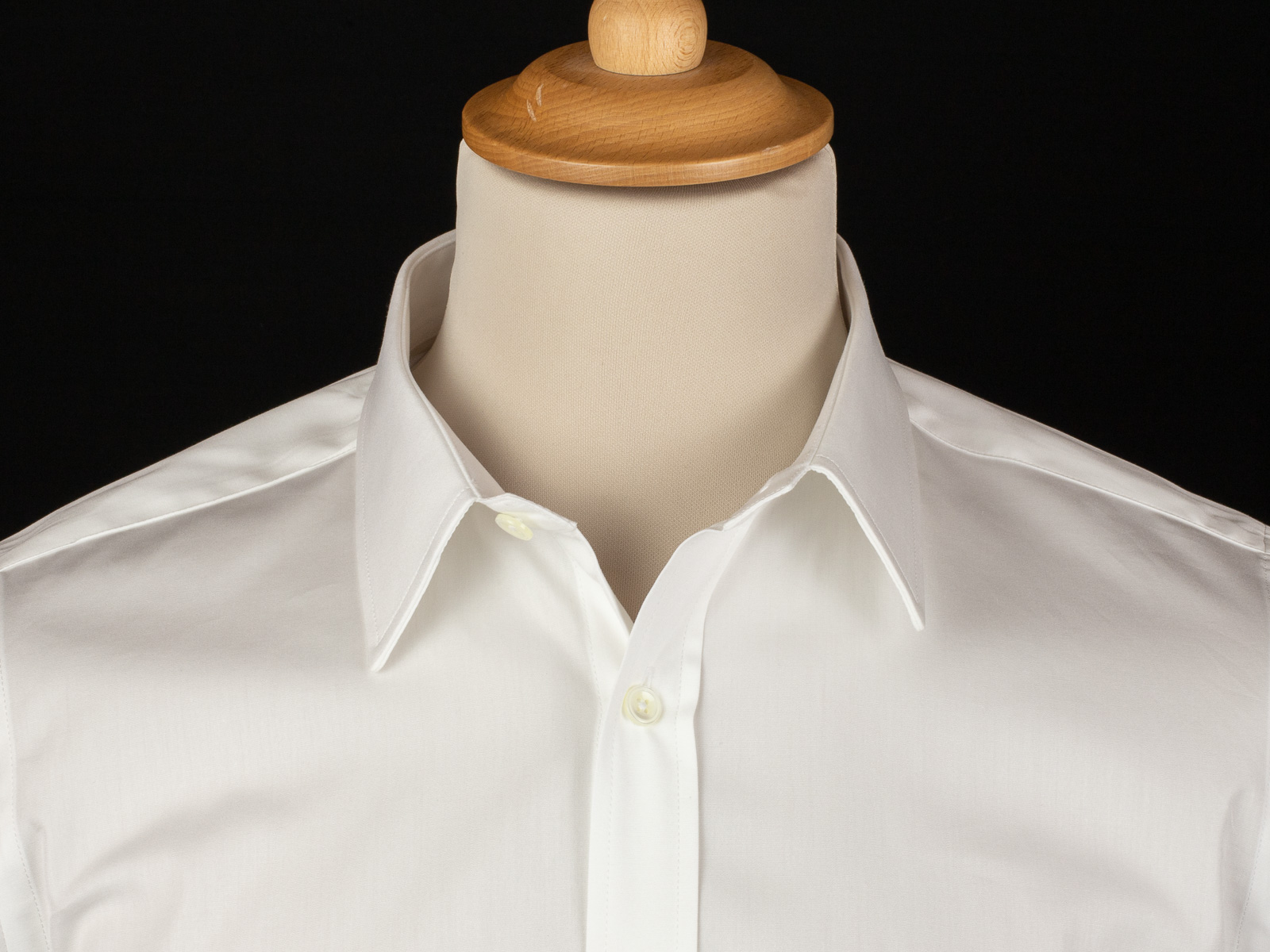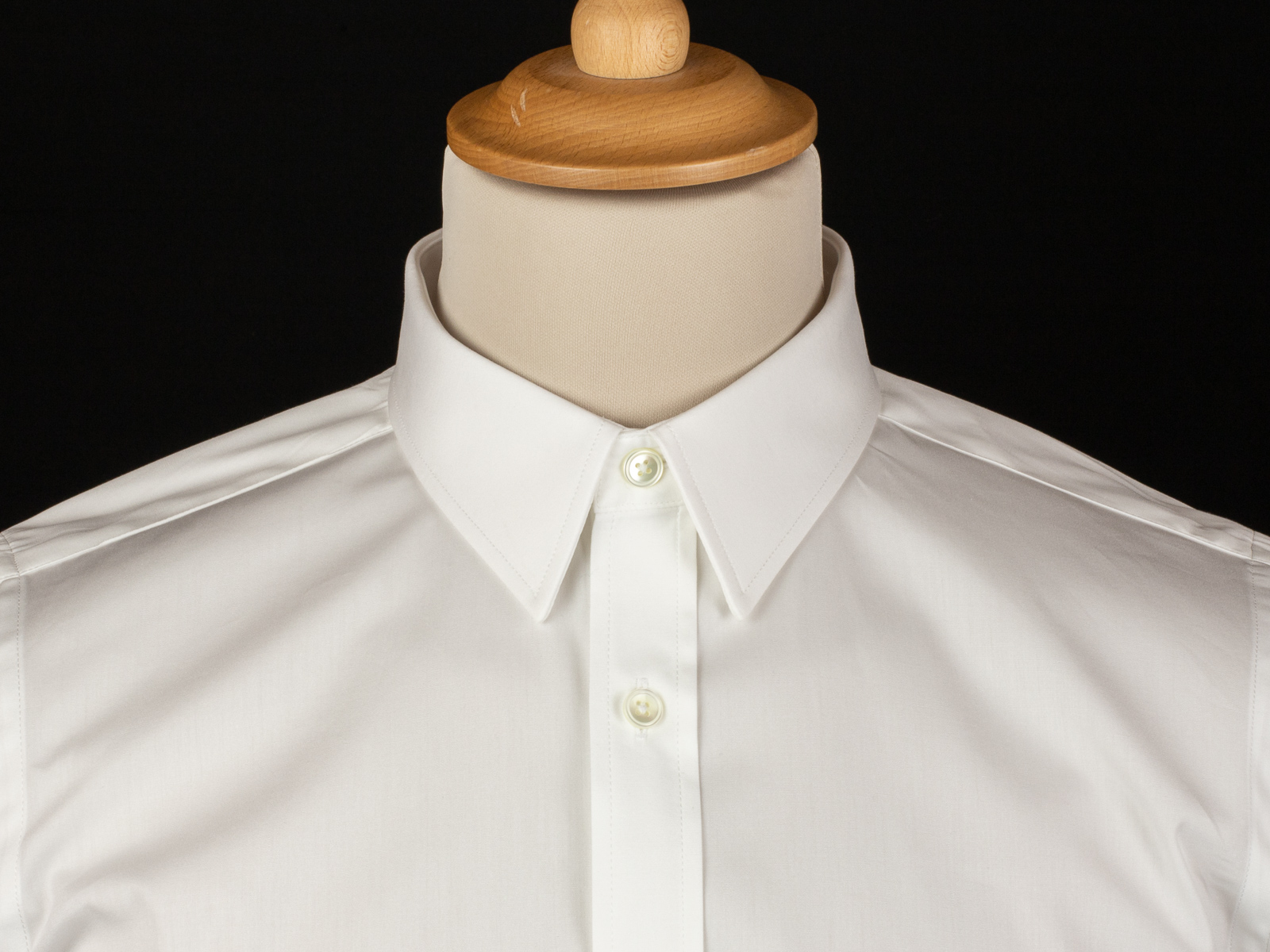 Collar Description:
The point collar is defined by the collar points which sit close together.  We think that this collar is a great choice for casual shirts. The relatively short points prevent the collar from flaring, and present a minimalistic modern style. We've seen it most commonly worn open necked, but we've also seen it buttoned up without a tie for a slightly more put-together approach.
The collar can also be worn with a tie, but the short points and narrow points demand a narrow knot such as a four-in-hand.
The collar should be made with either a medium fused or soft interlining.
Collar Specification:
Collar Point Length: 5.9 cm
Collar Spread: 5.75 cm
Collar Band Height (Front): 2.4 cm
Collar Band Height (Rear): 3.2 cm
Additional Notes:
Comes with removable collar stays
Recommend medium fused (default) or soft fused interlining