Spread Collar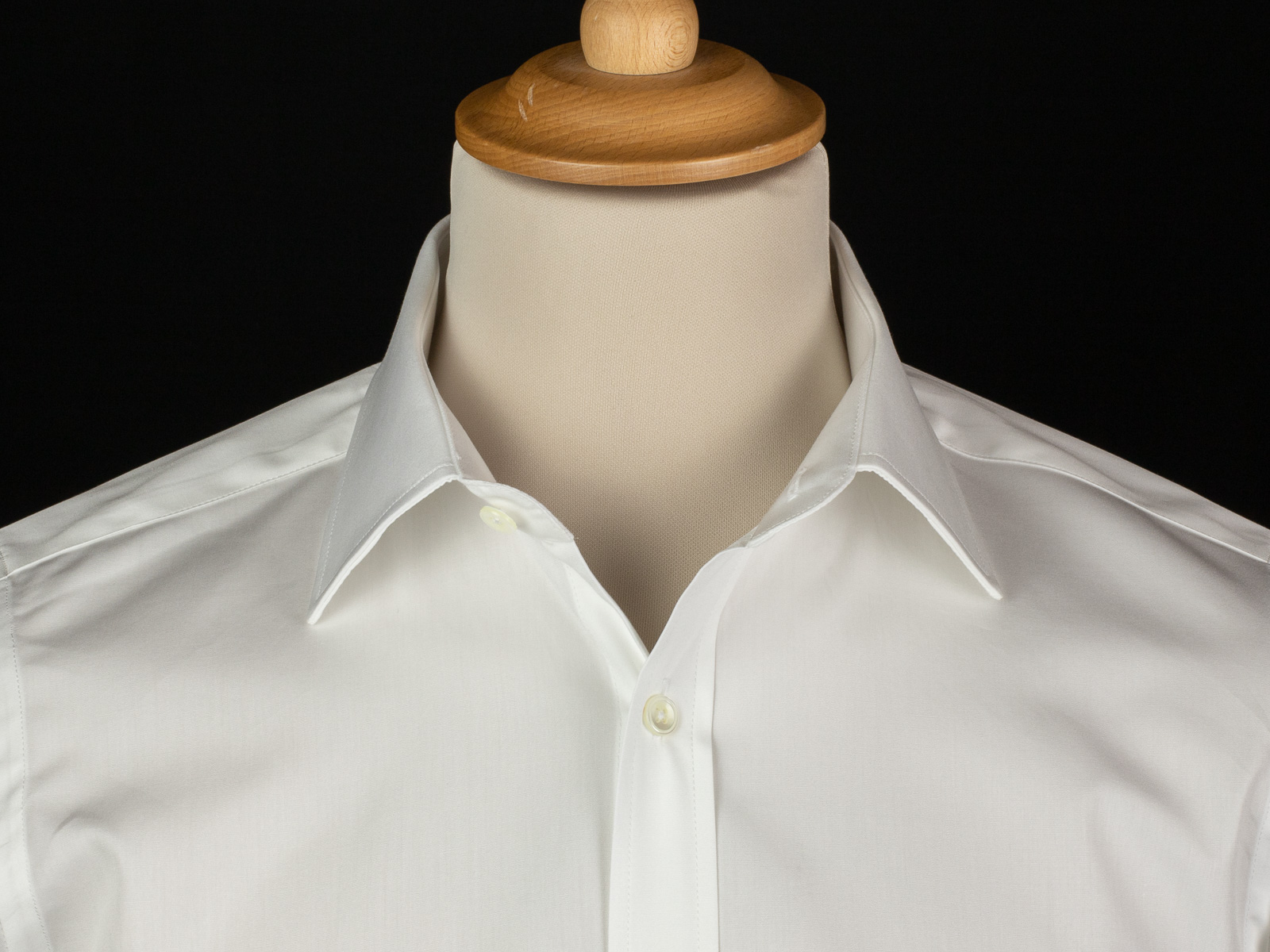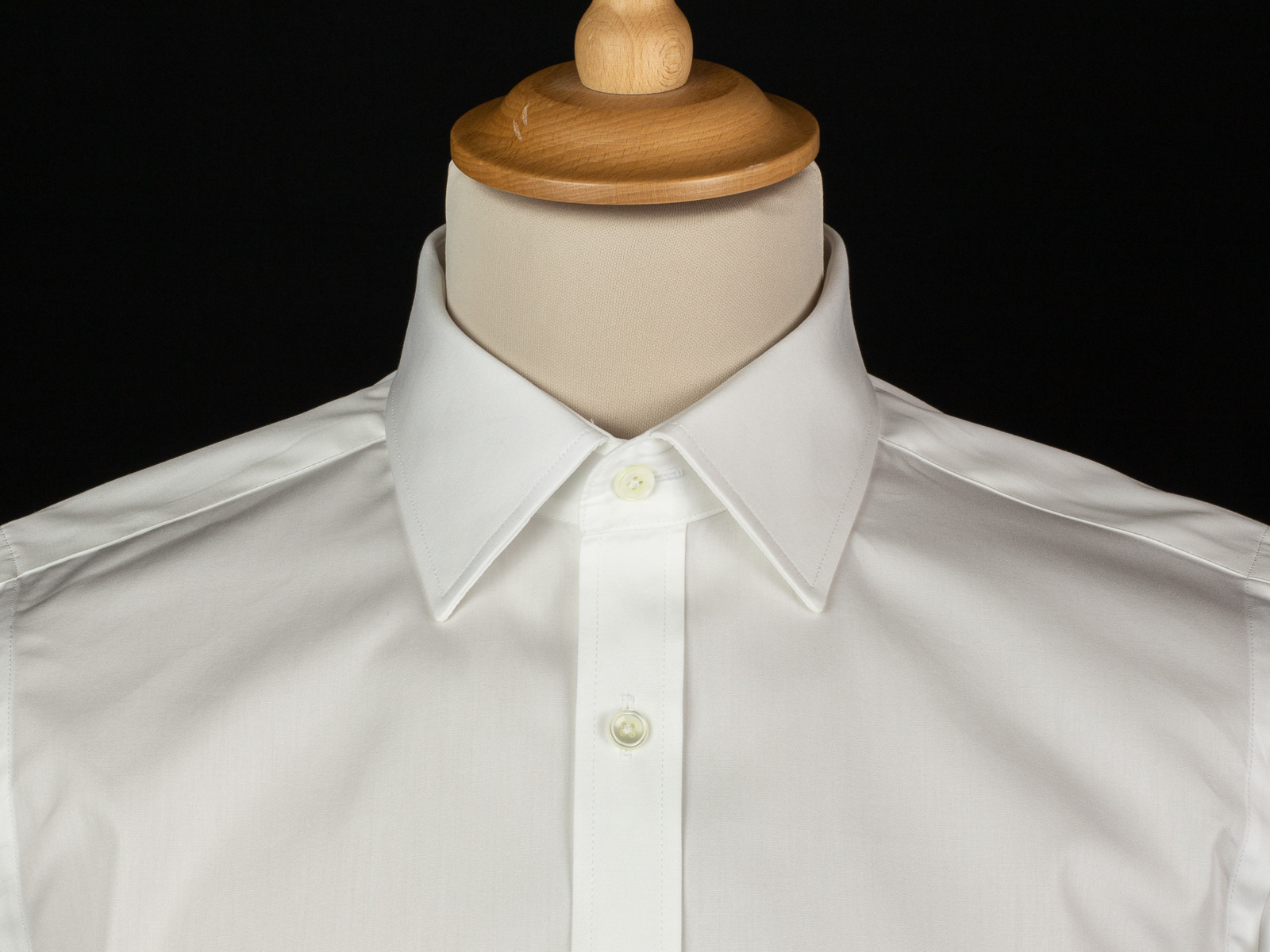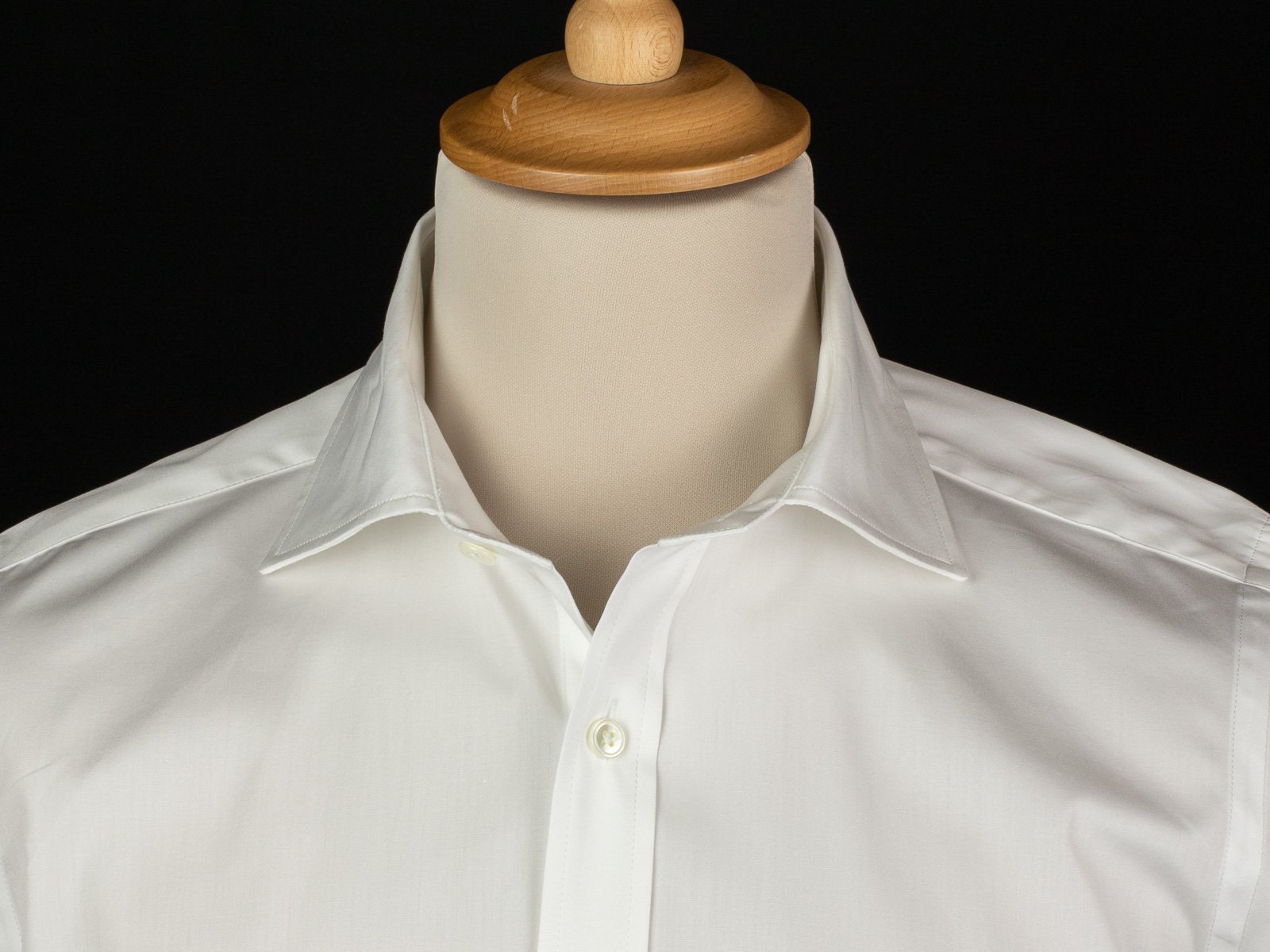 Collar Description:
This spread collar is one of the most versatile collars. It is one of our top three most popular collars. It can be worn with a wide variety of smart or casual outfits and looks good with or without a tie. It is a safe bet.
Our spread collar is normally made with medium fused interlining, but for more casual fabrics a softer interlining works best (see final photo below).
The collar comes with removable collar stays.
Collar Specification:
Collar Point Length: 7.5 cm
Collar Spread: 11.0 cm
Collar Band Height (Front): 3.1 cm
Collar Band Height (Rear): 3.6 cm
Additional Notes:
Comes with removable collar stays
Recommend medium fused (default) or soft fused interlining